Meet the crew...
Well the blog is starting to generate more traffic and on the recommendation of my main man Charlito (host of the wonderful Indy Spinner Rack) I have decided to introduce the team behind Heroes Rebored.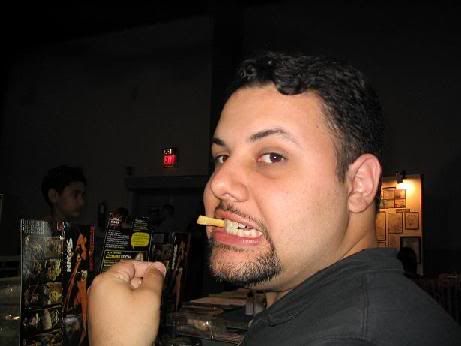 Born in the mystical land of Bronx, New York City. David was rocketed at a young age to the enchanted island of Puerto Rico.
Growing up David discovered his mutant power of being a American Comic Geek. Always dreaming of using his powers for good. David eventually met Charlie Mangual who introduced him to the world of indy comic books. For 5 years now David Arroyo has been a mainstay in the local Puertorican comic comunity. Self Publishing his mini comics like "Reality on the Rocks" and...er, other works. His latest is the much anticipated "Heroes Rebored" a superhero comedy for the everyman.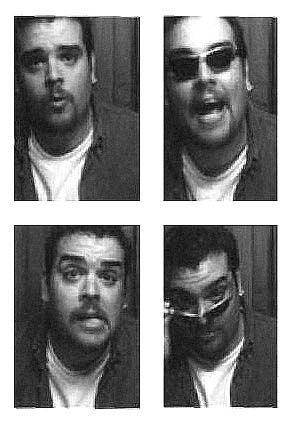 Recently an intrepid photographer managed to snag a picture of this reclusive beast as he saw the latest comics at his local comic shop. Unfortunately the photographer was never seen again after he mistakenly grabbed the last issue of Optic Nerve. Carlos "Charlie" Mangual was born in the wilderness of Tampa Florida but was mystically transported to the enchanted island of Puerto Rico by the accidental opening of the forbidden text of the Darkhold. Where he was raised on a consistent diet of pop rocks and peanut butter (don't ask). Self Educated, Charlie has become a legend in the past 10 years of the local Puertorican comic's community. The first Puertorican to self publish a mini comic that was a romantic comedy. Recently Charlie has relocated the wilderness known as Tampa Florida where he meditates and practices on his art, increasing his power day by day until one day he takes over the world! Bwahahahaha!