Everything looks better in color!
Welcome to Juan Lapaix contribution to Heroes Rebored!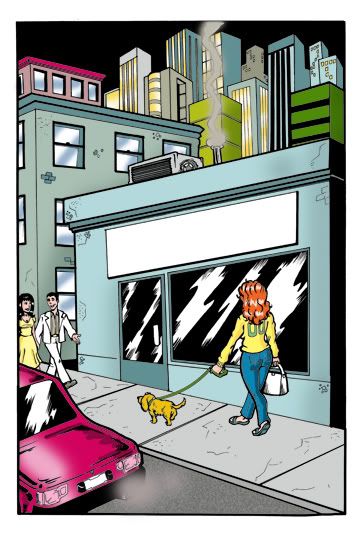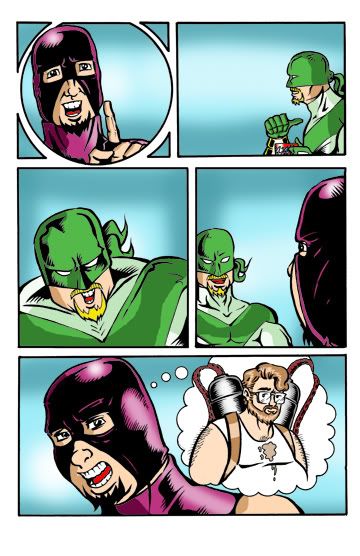 Everything seems to be following well shedule wise. I will be honest, I was a little worried when Juan jumped on board the project. Mostly because previously when i worked with Juan it was not the ideal project. But he has really taken to it like a fish to water. Every page just seems better and better. Not to mention his little touches, for example making the Imagineer blond in order to contrast the other characters. Juan will be on the show in the near future were we will be talking about the art of coloring.