Spotlight on the artist....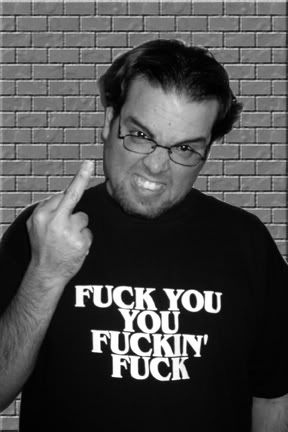 Name:
Carlos "Charlie" Mangual
Day Job:
Graphic Artist
Current Favorite Artist:
Ivan Reis (Action Comics, Ran Thanagar War)
Top 3 Clasic Favorite:
Robert Crumb, Terry Moore, Mike Parobeck
First Comic Ever Purchased:
Batman Secret Origin Special (1989)
Last CD you enjoyed:
Franz Ferdinand
Turn On's:
Leather and whip
Turn Off's:
Annoying Interview Questions
Favorite Curse Word:
Read the shirt.
What annoys you in the current comic book scene:
The constant rise of paper cost, causing the rise in comic prices.
Favorite movie while penciling:
Any movie while the commentary is on.
Favorite Childhood Cartoon:
Thundercats & G.I Joe
Goals for the future:
To continue publishing and be successful as a graphic designer